After a little testing it seems that the Favicon Manager WordPress Plugin from Digital Ramble works just fine with WordPress-MU.
You are probably familiar with the default favicon that comes with WordPress-MU –

. This plugin allows each user to set his own favicon via the Options page.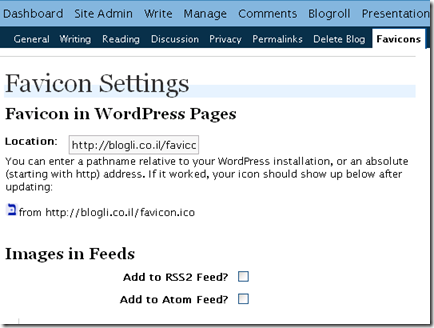 Did you find this post interesting? Please subscribe to my feed.