One in a while you run into trouble with your WordPress blog. If you can't figure it out you can try posting your issue in the WordPress support forums. It would be a good idea to let the good people helping you know a few details about your server environment. If you use the nt-phpinfo plugin, getting this information is very easy.
After installation a new menu will appear on the backend. Clicking the "i" menu will bring up the php info you need.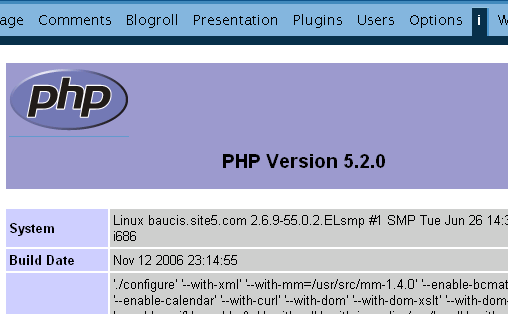 Did you find this post interesting? Please subscribe to my feed.