I have been testing the new WLW (Windows Live Writer) for a few weeks now both in English and Hebrew. I must say that I'm very pleased and find the software very easy to use.
Once you download it and install you will be asked to set up the connection to your blog: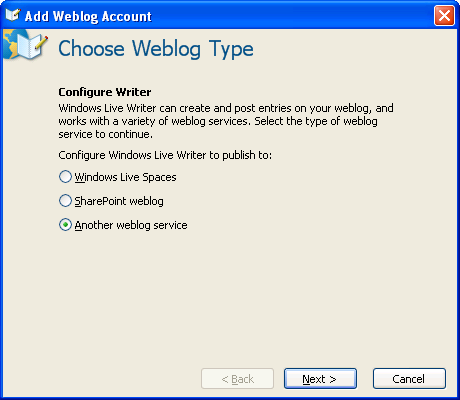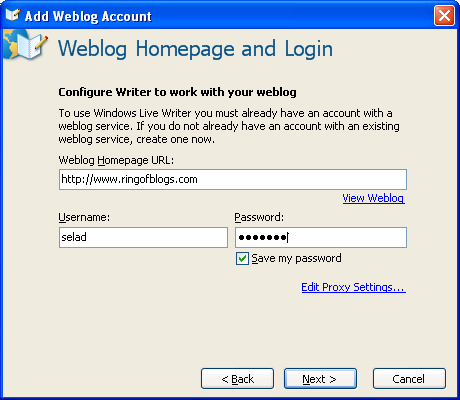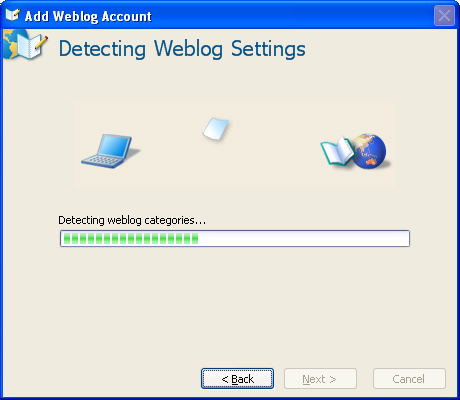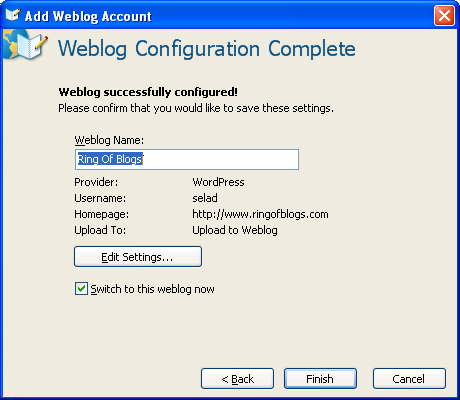 That's it!
Did you find this post interesting? Please subscribe to my feed.