Just came accross a new plugin by Zong that allows bloggers to charge readers for post, feed or services via SMS:
Content Pay by Zong allows you to monetize your blog content using Premium text messaging. Your reader sends a text message using his mobile phone and he receives a code that gives him access to your content for a determined duration.
Here is the clickable image that appear for paid content: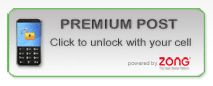 and  the window's information which tell the user how to pay and get access to the content: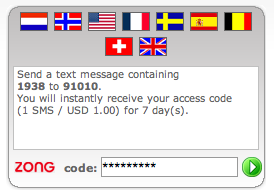 Did you find this post interesting? Please subscribe to my feed.