I have been plagiarized!
This morning I found a back-link from a new WprdPress-MU site that just copied a few of my plugins including their entire posts. Does this look familiar?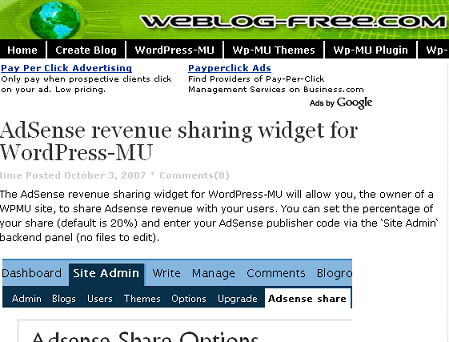 Well, it should. It is an exact copy of my AdSense revenue sharing widget for WordPress-MU post.
Check the rest of this site, you might have been plagiarized too! My BlogRush plugin had also been copied 🙁
Did you find this post interesting? Please subscribe to my feed.